The European Science Advisors Forum (ESAF) is an independent platform of European science-based strategic advisors that promotes and facilitates the use of evidence-based policy. ESAF is committed to sharing relevant information, enhancing the exchange of best practices and building sustainable capacity and capability across a range of different national science advisory organisations and systems in Europe.
---
ESAF meeting on scientific advice during the COVID-19 crisis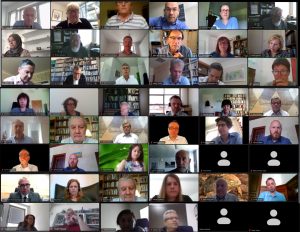 On Wednesday 24 June 2020, the European Science Advisors Forum (ESAF) organized a virtual meeting in response to the COVID-19 crisis. The meeting focused on lessons that can be learned from the crisis for providing strategic scientific advice. Read more »
---
Joint ESAF/INGSA meeting 2019

On the 26
th
and 27
th
June, 2019 ESAF and the International Network of Government Science Advisors (INGSA) ran a joint meeting in Dublin. It brought together organisations in Europe with an interest in, and remit for, providing science based strategic policy advice and promoting the use of evidence in policymaking and government, including the EU group of Chief Scientific Advisors (EU GCSA) and the EU Joint Research Centre (EU JRC).
Read more »
---