On the 26th and 27th June, 2019 ESAF and the International Network of Government Science Advisors (INGSA) ran a joint meeting in Dublin. It brought together organisations in Europe with an interest in, and remit for, providing science based strategic policy advice and promoting the use of evidence in policymaking and government, including the EU group of Chief Scientific Advisors (EU GCSA) and the EU Joint Research Centre (EU JRC).
The programme consisted of an outstanding set of international speakers and panellists to address some of the most topical and compelling issues in the science policy interface. Highlights were keynotes from Commissioner Moedas and Baroness Onora O'Neill and a long workshop organised by ESAF, aimed at sharing best practices in providing science based strategic policy advice. ESAF members and associates from Austria, Germany, Denmark, Switzerland and Finland presented cases with lessons on the timing of and advice and the involvement of stakeholders. After a first reaction by a panel, a lively discussion with the audience followed.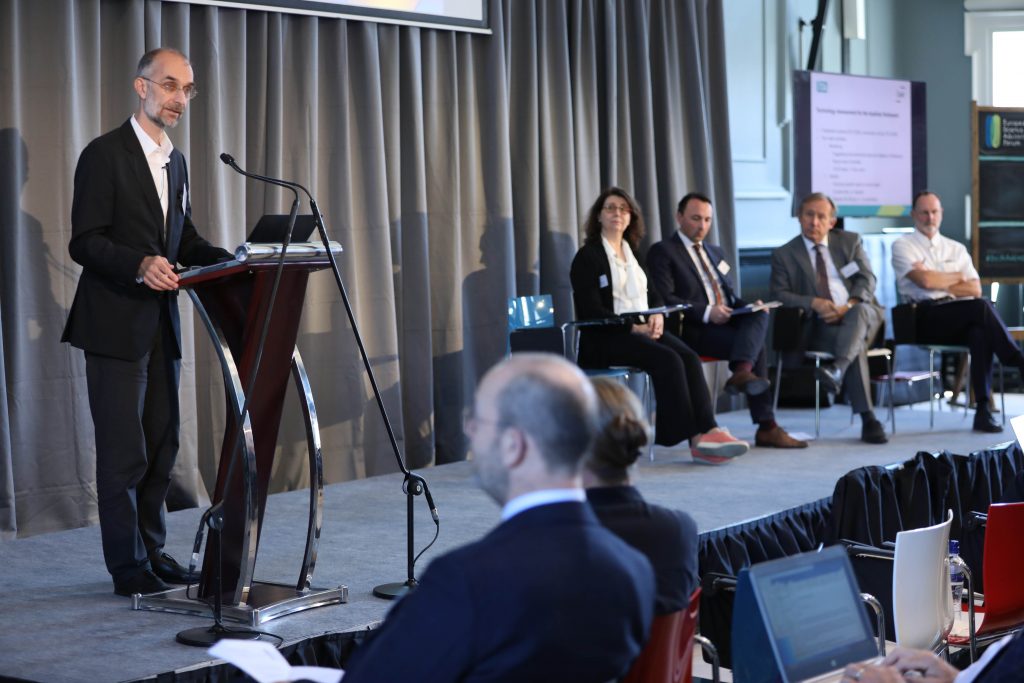 The meeting was hosted by Professor Mark Ferguson, Director General of the Science Foundation Ireland and Chief Scientific Adviser to the Government of Ireland. With his excellent local team he organised the meeting at an historic venue at Trinity college Dublin, in the heart of Dublin city centre. We are very grateful for all their efforts.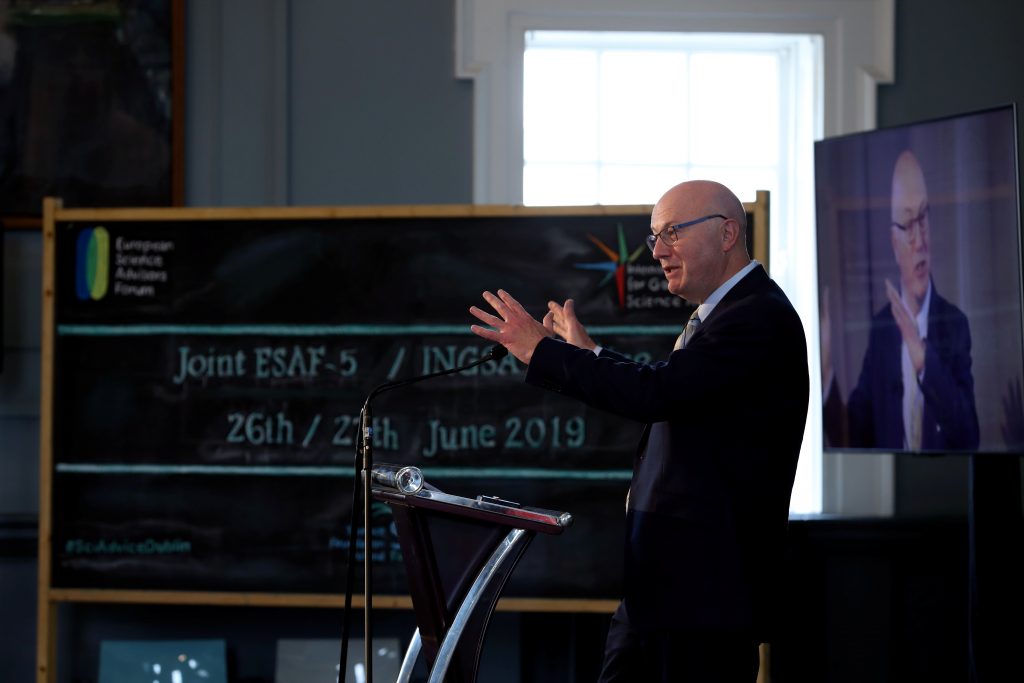 During the event the ESAF members had a short closed meeting to discuss organisational ESAF-matters. At this meeting it was decided that the ESAF-6 meeting will take place in Ljubljana, June 2020. More information will follow when available.
Please find the programme of the ESAF/INGSA meeting here.
More photos of the meeting are available here.
The minutes of the closed ESAF meeting are available here.
---